Newsletter Archive
Autumn Albums
Thursday, October 6, 2011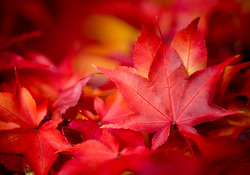 I've been going back and listening to some albums that have meant something to me over the years, including two jazz albums I first bought on vinyl, and this week heard for the first time in 20+ years. I fell in love with these records the first time I heard them. They all seem to have a sparse, autumnal aspect to them. Thought I'd share them with you - hope you enjoy them.
Terence Martin, Lost Hills,
http://www.cdbaby.com/cd/martinsongs4
I became a fan of Terence Martin the first time I heard him in 2002, and I've studied his songs over the years. There's not a wasted word or note. He boils emotionally complex ideas down to spare, memorable songs, sung in a dusky baritone voice - the sound of autumn leaves. Though Terence is now fighting serious illness, I think his songs will endure.
Eric Bibb, An Evening with Eric Bibb,
http://tinyurl.com/62vc7lo
Eric Bibb writes songs steeped in gospel and pre-war blues, yet break new ground, lyrically and musically. I picture an oak tree when I hear him: strong roots, powerful trunk, no frills or flowers. "In My Father's House" might be one of the greatest gospel songs ever.
McCoy Tyner, Supertrios,
http://tinyurl.com/6kelrrk
McCoy is a master pianist and improviser, pounding rhythms with his left hand, playing cascades of notes with his right, building an edifice with each tune, the first dusting of snow leaving a high tiled roof glittering.
Ornette Coleman, Ornette on Tenor,
http://tinyurl.com/6lafsnx
You really hear Ornette Coleman's blues roots on this late 60's album - he honks and wails on tenor sax, a warm gust swirling leaves in November. The rhythms are funkier and the melodies catchier than even his famous early work.
What's your favorite autumnal music?
=================
Eyes and Ears: What I'm Reading, Listening to, and Watching
-Books
Donald Westlake, "Smoke."
http://tinyurl.com/3kdhorv
Mark I. Pinsky, "The Gospel According to The Simpsons"
http://tinyurl.com/66rqybq
-Music:
Joe Crookston, Darkling & The BlueBird Jubilee (full disclosure: I played on this record - but I don't listen to it for that. -PW :-)
http://www.cdbaby.com/cd/joecrookston
Kurt Elling, "Dedicated to You: Coltrane and Hartman"
http://tinyurl.com/6d8lkt6