Improvisation for Music and Life
Friday, January 18, 2013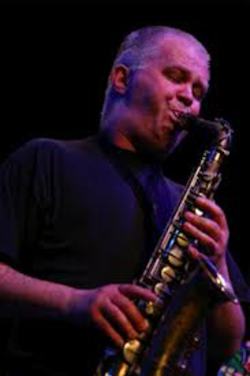 Improvisation for Music and Life
When I was a senior in high school, in Stavanger, Norway, I was listening to a lot of jazz, and learning to play the tenor sax. In search of a teacher, I answered an ad on a bulletin board in our local library. I went expecting highly structured jazz instruction - scales, arpeggios, learning to play through chord changes. Instead, what I learned was totally unexpected. As I soon found out, my teacher, Frode Gjerstad, played avant-garde jazz that was entirely improvised! He taught me skills appropriate to improvisational music, through musical games that all involved listening and responding according to a set of rules (a bit like theatre games, only with a saxophone). I learned that musical improvisation could be structured by a wide world of concepts having nothing to do with scales, chord changes or song structure. Frode radically expanded my sense of possibility.
I didn't learn very much about playing the saxophone, and I remained a pretty poor horn player, eventually abandoning sax and returning to my first love, the guitar, a few years later. I also never stopped playing more structured, conventional music. Yet I was profoundly shaped by my time studying improvisation with Frode. I learned skills that I incorporate every day, decades later, in my music and in life: listening intently and without preconceptions, taking risks, being in the moment, playing from the heart, working and playing well with others. Frode helped me see that life itself is improvisational - and it is free improvisation, much like spontaneous music, with mistakes, surprises, and fleeting beauty, always full of the unexpected, unforeseeable, and unknowable.
Like many folks, I begin the new year thinking about possibilities. Who or what has ever expanded your sense of possibility?
------------------------
Links:
Frode Gjerstad trio in Brooklyn:
http://www.youtube.com/watch?v=6sWOhaRdPF8
Frode Gjerstad Quartet - audio only:
http://www.youtube.com/watch?v=gRp0soGy75w
Theatre Games: Improv Encyclopedia
http://improvencyclopedia.org/games/index.html
40 Classic Drama Games
https://www.dramanotebook.com/drama-games/
================
Two news flashes:
-The new Brother Sun CD will come out a little later, in late March. We're just getting it right. :-)
-And it has a title: "Some Part of the Truth."
================
Ears and Eyes: What I'm Listening to and Reading
"The Collected Poems of W.B. Yeats,"
http://tinyurl.com/b3gfrsf
Colin Woodard, "American Nations: A History of the Eleven Regional Cultures of North America."
http://tinyurl.com/ayb4vqx
Kim and Reggie Harris, "Resurrection Day."
http://www.cdbaby.com/cd/kimandreggieharris

KJ Denhert, "Album No. 9"
http://www.amazon.com/Album-No-9/dp/B004B5VX4C