Wordless
Tuesday, March 25, 2014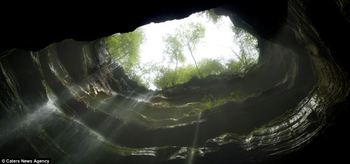 I'm coming out of a dark period of my life, a year of mourning. Music - both playing it and listening to it - has helped restore joy, adventure, and musical surprise to my life. It's been a year of failing to find words for my emotions and experiences, and in this time I've been drawn to listen to instrumental music and wordless singing (and, singing in languages I can't understand!).

Let me share with you three CDs of guitar-based music that I'm incredibly excited about these days. What most excites me about all three of these artists is that they have carved their own musical paths, mixing genres and techniques that don't normally combine, and creating something new, beautiful, and sometimes strange.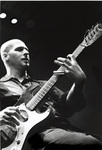 -Lionel Loueke, "Heritage." Loueke is from Benin (in West Africa), and he fuses African rhythms and guitar techniques with jazz. He also sings, sometimes wordless syllables, sometimes in his original tongue. There's a fair amount of harmony singing on this CD. Loueke's music is joyful and gentle. He plays a nylon-string guitar finger style, which sounds particularly sweet and makes Loueke a rarity in jazz.
-The Tronzo Trio, "Yo! Hey!" David Tronzo plays bottleneck slide, in a jazz-influenced context. He's a totally distinctive, unique and beautifully odd player. I've never heard anyone play Thelonious Monk's "Monk's Dream" on slide, but it works.
-Kurt Rosenwinkel, "East Coast Love Affair." Rosenwinkel is an acclaimed artist with as wide an audience as any jazz instrumentalist of his generation. He vocalizes when he solos on his guitar, quietly doubling the line with his voice. It adds a ghostly, ethereal quality to his improvisations.
I know many of my listeners are drawn to the words and lyrics of the artists they love. Are there any pieces of music that move you without words, just with music alone?
-----------
Links:
Lionel Loueke, "Ife," from his CD "Heritage:
http://www.youtube.com/watch?v=nw1ylQ2ky5Q
Lionel Loueke, solo live on TV,
http://www.youtube.com/watch?v=KXzgWTZ2NW0
Tronzo Trio, "Yo! Hey!" on Amazon:
http://tinyurl.com/mgxrr3t http://tinyurl.com/mgxrr3t
}
Tronzo Trio, live at Shapeshifter Lab, Brooklyn
http://www.youtube.com/watch?v=LbVVgz-iKeA
Tronzo Trio, Roots
http://davidtronzo.bandcamp.com/album/tronzo-trio-roots
Kurt Rosenwinkel +OJM, "Zhivago"
http://www.youtube.com/watch?v=aiw8CTK2o_Q
Kurt Rosenwinkel Group, "The Next Step"
http://www.youtube.com/watch?v=3d_JMhvqi_g
=============
Ears and Eyes: What I'm Listening to and Reading
CDs:
Molasses Creek, "Something Worth Having."
http://www.cdbaby.com/cd/molassescreek2
KJ Denhert, "Album No. 9"
http://tinyurl.com/q892744
Books:
Vergil, "The Aeneid," trans. Sarah Rudin.
http://tinyurl.com/n4saxj8
Dan Simmons, "Hyperion."
http://tinyurl.com/n9nzzhg
John D. Caputo, "The Prayers and Tears of Jacques Derrida: Religion Without Religion"
http://tinyurl.com/m96lvob